Baby Gear you CAN'T travel without
On Tree Hut Village, thousands of parents rent baby gear while travelling but many also buy specifically for that occasion and keep it in the car for quick trips to the mall. We're often asked what our most rented products are and why they're so popular. Here are our travel products that are most loved by parents and why. 
Travel Strollers
When travelling with your bub, a travel stroller should be at the top of your list. These things are lifesavers when it comes to getting around and seeing everything you want to see with ease. Most of them you can take on the plane with you. If you want to be super sure you won't get asked to check it in go with the GB Pockit+ or the Babyzen YoYo+. If you prefer a stroller that lies completely flat check out the Edwards and Co Otto or the Cybex Eezy S Twist. Most others will recline and should be ok for bigger babies for naps on the go. Also check out what other mums said about it on Tell Me Baby - no need to trawl through Facebook groups! 😯🙌
Top picks from parents for travel strollers are the Mountain Buggy Nano, Babyzen YoYo+, Edwards and Co Otto, and Redsbaby Skip (amazing sun shade). Parents love them because of their usability, convenience, and how quickly and easily they can pack down for car and home storage. One thing I never thought of prior to having two kids is that we don't have space in the car for a bigger stroller when going on holiday! It was an eye-opening moment when I tried to fit my Uppababy Vista into our SUV along with three suitcases, two kids, two car seats, snacks, the portacot and ourselves.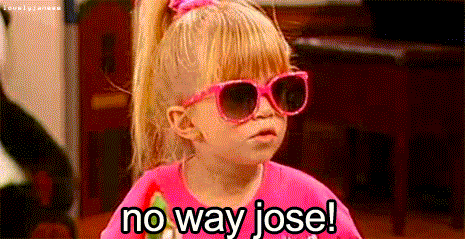 Some parents have even been told that fellow plane passengers thought it was like a little "transformer" stroller. Just make sure the stroller is in its bag otherwise it is very likely that you'll be asked to check it in!
Travel Cots
When you're on the go, your baby is going to need a place to sleep, and in bed with you isn't always great when you don't know how big exactly that bed will be that you booked online. This is why travel cots are so popular among our renting parents. They are often rented when families are staying in AirBnBs that aren't set up for babies. The most popular ones are the Baby Bjorn Travel Cot Light and Phil and Ted's Portacot. These are the biggest contenders for the most popular travel cots out there because they can be set up in minutes and seem to be quite comfortable for babies. Best of all, they are super light and don't take up too much space when packed away.
 CoziGo Travel Shade
If there is a miracle product that travelling parents just can't get enough of, it's the CoziGo Safe Sleep Cover. This product is perfect for long haul flights as it fits over the airline bassinets, blocking out distracting lights that could stop your bub from sleeping on the flight. It can also be used on strollers to block light out which means that you can maintain your baby's sleep patterns, even when you're on the go. The one thing I've been using it for even at home is to make my stroller / pram 100% sun proof. A little UVA / UVB paranoia helped me fall in love with this product that fits on literally almost every prams (just not big enough to fit on side by side double prams – you'd probably need two).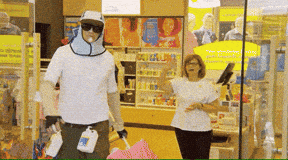 Airline Travel Cushions and Travel Suitcases for Toddlers
Traipsing around the airport and trying to get comfortable on a plane is difficult at the best of times, and made even more complicated when you're travelling as a family. This is why travel cushions and suitcases for little ones are so loved by parents. Airline travel cushions fill the leg space between your child's plane seat and the one in front of them, effectively making a miniature bed for them to relax on.  Just make sure that your product of choice is allowed by the airline you're travelling with (it's also handy in a car and as an ottoman in your chosen accommodation).
Travel suitcases are the perfect fun and functional item for toddlers to have their own carry-on and be able to ride their own suitcase through the airport. Little ones love riding around on them and you look like a travel pro! I've got so many comments when we flew to Europe (and yes, I rented mine for our trip). I would think that it's best to be around two years of age at least to be able to balance / sit on the travel suitcases.
Our most popular travel products are usually rented to have more money in your pocket for your trip but often, parents end up loving the product so much that they want to buy it. So, best of all, once you have tried the product, you can also review it on Tell Me Baby and make back some of the rental money as well and put it towards your next trip or towards your new most loved baby item!
 For more awesome travel tips, check out our blog.
Here's a few that we picked for you: 
10 ways to make back the money you spent on baby gear 
What's better - the real Babzyen YoYo+ or a generic model