10 ways to make back the money you spent during your holidays - from home
The silly season is over and we are back to normality. Kids are back at kindy or school and we are back at work. This also means the serious season of bills and broken budgets after the holidays has begun. I tend to just ignore my budget once I exceeded it (yes, that's what you'd call an ostrich approach). If you spent a little more than you planned to over the holidays, you're not alone and it isn't the end of the world. There are plenty of ways to earn back what you spent in the season of giving, here are our favourites.
10 Ways To Earn Back Your Holiday Spending
1. Sell unwanted gifts on Facebook Marketplace
Not all gifts are going to be winners. While you appreciate the thought behind a neon lamp or an abstract spice rack, that doesn't mean they're for you. Sell them to someone who will truly appreciate them, and earn a little extra while you do. Facebook Marketplace now also collates all messages into one "Markeplace" one so your regular messages from friends don't get all messed up with inquiries.
2. List your baby gear for rent on Tree Hut Village
Waiting for baby #2 or #3 and have got some baby gear that doesn't get that much use anymore? Put it to work for you. By renting out your old gear to other parents, you could earn back what the product was worth and more. All processes are automated and gated steps that you're in control all the way through. Best of all – you're supporting the circular economy and preventing cheap strollers being bought for short trips. Check out which strollers are popular in 2020 here Win – win – win
3. Register to write reviews for Tell Me Baby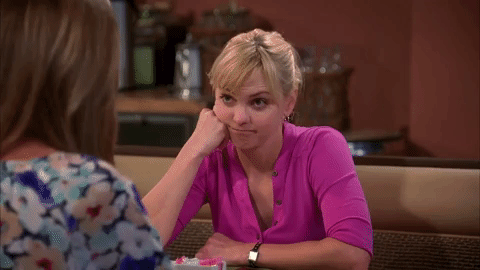 Did you know that you can earn cash, just for reviewing products? Usually you tell your best friend or your mothers' group anyway and now you can make money from it! Register to be a reviewer for Tell Me Baby and they will literally pay you for giving your honest opinion on baby gear. You can do it from home, with your baby on your hip and during night time feeds – pretty good for busy mums. We even included how it all works below. 
4. Become a VA to support another small business
You may not have the free time on hand to get a traditional style job, but that doesn't mean you can't work online while your little one is napping. Becoming a VA gives you a flexible income and gives you the chance to support small businesses. There's lots of starting points to get you going. Check out Facebook groups to get the word out there that you're available and what you specialise in (social media management perhaps or more admin related tasks, book keeping perhaps – there's lots that business owners need help with). Join associations for virtual assistants and talk to your accountant about how to best structure it. Becoming a VA has helped many to stay at home after having baby.
 5. List your car on Car Next Door
Don't find yourself driving much these days? Rent out your car on Car Next Door for some extra cash. You will have seen quite a few cars around with their stickers on it. Get your car out there without you and enjoy time with your little ones.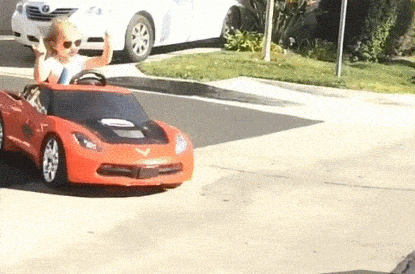 6. Rent out storage space on Spacer
If you have one of those rare homes with spare storage, why not put it to good use? Spacer allows you to rent out your extra space to people in your area. It's like having all the monetary perks of a roommate, without the roommate.
 7. Do something for someone else on Airtasker
Are you handy around the house? You can sell your skills on Airtasker. This could be anything from painting a room to changing out a light, so if you already have the skills it's easy cash. You can even put together Ikea furniture for someone else – our editor just had that done and loved it.
8. Go on a spending diet for 6 months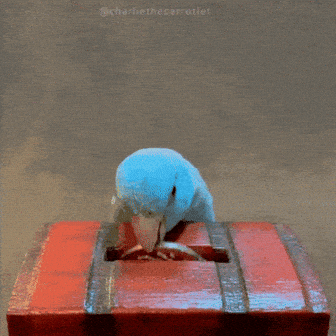 A surefire way to earn back all that holiday spending money is to go on a spending diet. Limit your spending to the bare essentials and whenever you have an urge to buy something unessential, write it down. Then, when the EOFY sales hit, you can go through your list and pick them up for bargain prices, if you still want them. Best of all, buying less frequently and buying quality items when you do spend your hard earned cash is also very much on trend at the moment.
9.  Sell your clothes or host a clothes swap
It's time to cull your closet. Sort through your clothes and set aside any item that you think still have life in them, but aren't your style anymore/don't fit. Then, you can either sell them online or host a clothes swap for you and your friends. Clothes swaps are great for refreshing your wardrobe for free, and you can charge gold coin donations for premium items. We all know how many clothes our kids go through – some of them have never been worn because "they're not my favourite". You can even give them to a shop like Use-Ta and they will sell it for you – you then get credits at the store or cash.
 10. Write captions
When your ideal job is working from home, writing captions for a company like Rev might work as well. It's particularly helpful if you speak a few languages as that pays a bit better. All these youtube videos need some assistance getting their captions done and you can work as little or as much as you like.
 Follow Tell Me Baby on Facebook to learn more about how to get paid for your opinion and follow Tree Hut Village on Instagram for giveaways, news and tips. 
Read more here: 
 This article was written by Eva in collaboration with Tell Me Baby. Eva is the founder of Tree Hut Village - a peer to peer platform for renting and lending baby equipment. Since its inception in 2017, the website has made it possible for thousands of parents to become mini-entrepreneurs using their own baby gear. Others benefited from being able to rent locally for an upcoming family trip or to try a big ticket item before committing to a purchase. Tree Hut Village has also recently expanded to New Zealand.
https://www.treehutvillage.com.au/